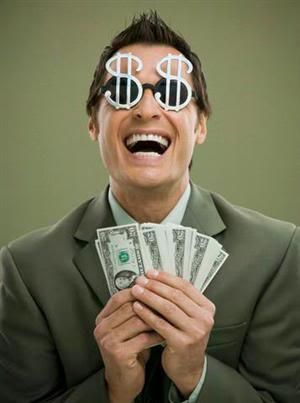 stupid GSS. i didn't noe it costs money. SRIOUSLY i had no idea at all. i tot when they wrote €900 there it meant ard how much i was going to need when i'm going there.
*stabs*
so now i overshot my budget by S$2000 cus of this €900. i hate europe. HAHA
& lian actually said fuck u when she knew i'm going to darmstadt cus she initially wanted to apply there too.ROAR. sian la. now no travelling partner. haha. i bet we really wanted to go e same places. booohooo
current estimation = ard S$7000 +/-
i'm hoping that it doesn't go up. or else i'll go bankrupt, burst my bloodvessels & kill myself on e mrt tracks even before i go there.
*weeps* i wan monies.